Your SIM card for the Internet in Turkey has to be cheap and with a large amount of data, and even better if it includes a discount. And it's better if it includes discounts – we'll tell you which one!
You are traveling, thinking about how to get a connection in Turkey. Bearing in mind that it is not part of the European Economic Area and therefore does not have free-roaming. That's why you need to find the best prepaid SIM card to have the Internet in Turkey.
We will tell you about the different options you can find, their advantages and disadvantages. Then you can choose the one that best suits your needs and set off on your trip. It's good to know where you stand when you buy a product, so let's move on.
You must consider which option you choose based on value for money. But above all, avoid paying excessive roaming charges on your bill. There are indeed other options such as the famous Pocket WIFI for Turkey, however, it can be more expensive and a bit uncomfortable.
Why buy a SIM card for Turkey?
Remember that roaming in Turkey is not free as this country does not belong to the European Union or the EEA. Therefore, our recommendation is to have a SIM card to travel and avoid surprises on your bill. Unless your operator is Vodafone, roaming in Turkey with this operator is free.
For other mobile operators, the situation is different. For example, roaming in Turkey with Orange has two tariffs, one that charges 1MB for 12.10 euros, and another that gives you 500 KB for 6.05 euros. And if you are a Movistar customer, you will pay 12.10 euros per MB downloaded while roaming.
Which SIM card for Turkey offers me more data at a better price?
That's precisely what we'll talk about below, so you can draw your conclusions. We will tell you about the advantages and disadvantages of SIM cards for the Internet in Turkey. We will also tell you how much data they offer and their prices. So come on! Join us until the end.
Where to buy the best prepaid SIM card for Turkey?
You have two clear options, you buy it in Spain or Turkey. Both options are valid, but which one is better and why? Let's talk about it, keep in mind that you are going to arrive in Turkey without being very well located, so the thought of buying it on arrival can be complex. Simple, you go with your luggage, looking for the exit, you need transport to get to the hotel, you get confused, in short, an odyssey on your arrival.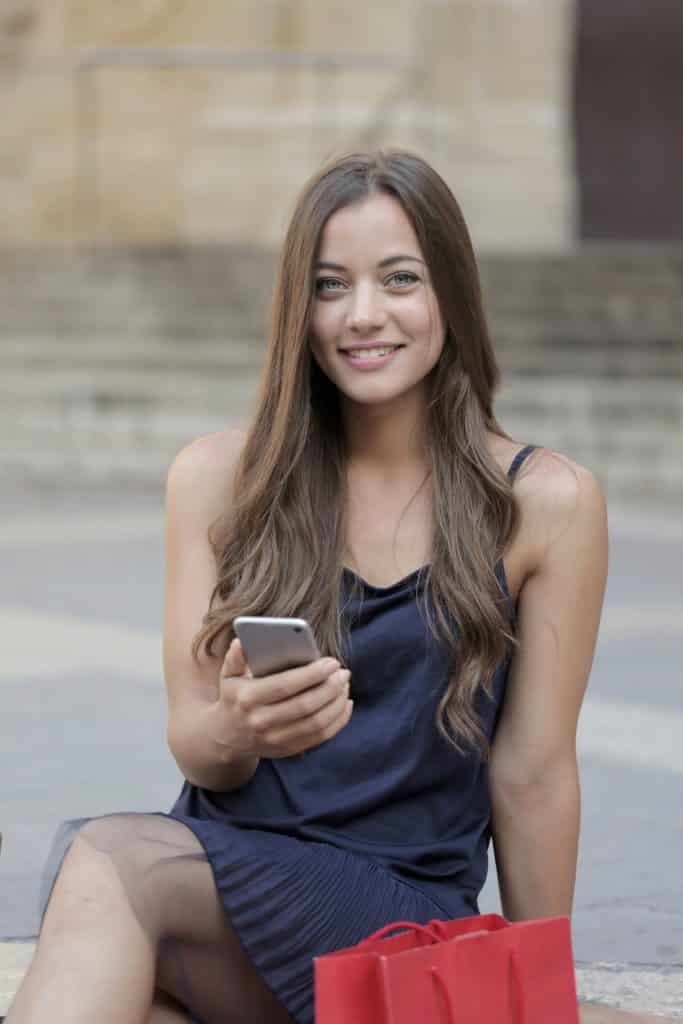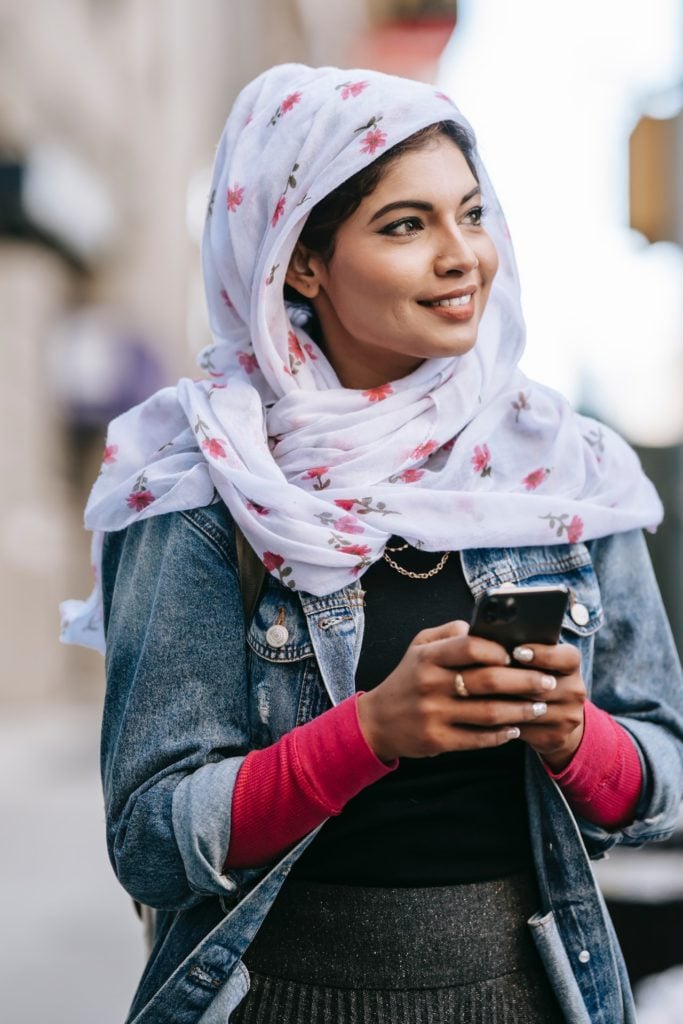 Buy my Turkish SIM card from an online store (Recommended)
As I said before, you arrive in a new country, probably tired and wanting to get there and unload your bags. Besides, you will need to quickly let your family know that you have arrived safely and request taxi service. You can indeed find a SIM card somewhere in the airport, but at that moment you are busy.
For this reason, the option we recommend is to take a data SIM card for Turkey with you from an online store, you choose the best one. Don't worries, its a piece of cake to interchange cards on a plane and without a plane. Just insert, configure if necessary and be connected immediately like a digital nomad.
Holafly Turkey prepaid SIM card
The Holafly Turkey prepaid SIM card has several advantages that make it a good option for your trip. It has coverage from one of the best operators in the country Türk Telekom.
Benefits
They have Unlimited data at 4G speed which is quite enough.
It allows you to keep your WhatsApp without any problem.
All you do is insert, activate roaming, no more. Simple to use.
Inconveniences
The card is data only, so you can't make traditional local or international calls.
Make social media calls only.
One SIM card – SIM card
One SIM card offers you an international SIM card. It means you will connect in many countries.
Benefits
The cards offer you 10 euros in data.
There are more than 15 different data package options.
You can receive calls for free and make them for an additional charge per minute.
It allows you to receive local SMS.
International coverage, i.e. in more than 60 countries.
Limitations
Firstly their website is very confusing to purchase data packages. It does not show Turkey as an option in some cases.
To enjoy the product, you will have to pay two fees: the card and the data packages.
There is no free shipping to Spain.
The price of the individual card without the data pack is 28,83 € without shipping cost.
How much does a SIM card cost?
You already know a little more about the data SIM cards for travelling to Turkey available to you from home. But if you still want more information we invite you to visit their websites.
To make a good decision take into account the next data collected table. The table includes the cost of the card and shipping. Holafly is out in the front as the best value for the money SIM card in Turkey.
| | | | | |
| --- | --- | --- | --- | --- |
| Brand | Card cost | Data amount cost | Shipping cost | Fixed price |
| Holafly | 0 € | 49€ (Unlimited data) | 0 € | 49 € |
| One Sim Card | 28,83 € | 20,62€ (500MB) | – | 49,45 € |
Take a look on the table: These are the cost for some items you should consider before purchase.
Price comparison between Holafly and One SIM Card Turkey for a 15 days stay, please note The only SIM Card that includes service in Turkey is the Expedition. The data package that includes Turkey is the Zone B package.
To buy my SIM card in Turkey
You will be able to buy your SIM card in Turkey just after landing, at the airport. When you leave for your first trip, in a specialised shop run by the operators themselves or independently. But remember to always carry your passport with you. The point is if you are going to buy a SIM card they are going to request your files.
We tell you about the local SIM cards offered by these three Turkish ( Turkcell, Vodafone or Türk Telekom, the official and more relevant carriers ) operators and what you can buy when you arrive at your destination.
Turkcell
Turkcell is one of the main mobile operators in the country, with good national coverage.
Benefits
The cost of their SIM cards alone ranges from 13 euros upwards.
Coverage and quality are superior to Vodafone and you can buy data packages depending on the number of GB and days.
Limitations
Data SIM cards are more expensive than other competitors in Turkey.
In addition to the above, technical support is only available in English.
Vodafone Turkey
The second-largest operator in the country, Vodafone Turkey is beaten in connection quality by Turkcell (quite a biggie).
Their data SIM could also cost you 13 euros.
It has a SIM card for tourists called "Holiday Tariff" for 10 euros and includes messages.
Data packs or data plans range from 1GB upwards and you can top up.
Limitations
This card cant provides the connection in these countries: Israel, Somalia and Yemen, besides Iraq.
The website is only in Turkish, so you will have to translate it with Google.
You can call via social media, just like Whatsapp.
Turkish SIM cards can include local calls. Source: Free-Photos on Pixabay
Türk Telekom
Türk Telekom offers excellent internet connection speed in the country, especially in urban areas.
Advantages
It has SIM cards that include calls and SMS.
They have up to 7 data package plans.
SIM cards are cheaper compared to other operators
Limitations
Activation is complicated than with other cards as you will have to activate data packages by sending an SMS.
They do not have a special SIM card for tourists like Vodafone.
Turkey SIM card, which one to buy?
Holafly's Turkey SIM card is the best option for the internet abroad. Why? Let's clarify it, taking into account the other good options to buy at the destination.
It comes with 6GB of mobile data at 4G speed on Türk Telekom's network.
Free shipping to your home address, if you need it super fast there is the option of express or express delivery.
24-hour support in English
Now you know how to have the Internet without problems. And without having to pay roaming charges in Turkey.
With Holafly you will have the best SIM card in Turkey, you will receive 6 GB of data and you will be able to surf for 30 days at 4G speed. And all this for the price of €37. So don't forget to add your SIM card to your suitcase for Turkey!
Frequently asked questions
How long can I use the Turkey SIM card?
For 15 days if you bring your Holafly SIM card or longer with local operators. One SIM Card offers you more data but at very high costs.
Will I be able to use the best SIM card in Turkey in other countries?
In case you want to get the internet out of Turkey use the Europe SIM card Holafly. Turkey SIM card doesn't provide a connection out of there.
Can I receive messages or calls on the Turkey SIM card?
Yes, it is possible, but only through APPs like WhatsApp, Skype or Facetime.
Do I have to return the data SIM card for Turkey?
It is not necessary, once you have used up the data you can discard your SIM card. This would not be the case if you have a Pocket WIFI.