Airbnb is an innovative company dedicated to renting tourist spaces, which is currently very popular because, through this platform and app, hosts can rent or lease their properties in more than 192 countries around the world. We know that you are constantly looking for more, so we are going to tell you about Airbnb alternatives for 2023.
Why? Because other platforms around the world offer much lower rental costs and sometimes have more vacation activities in the surroundings of the properties.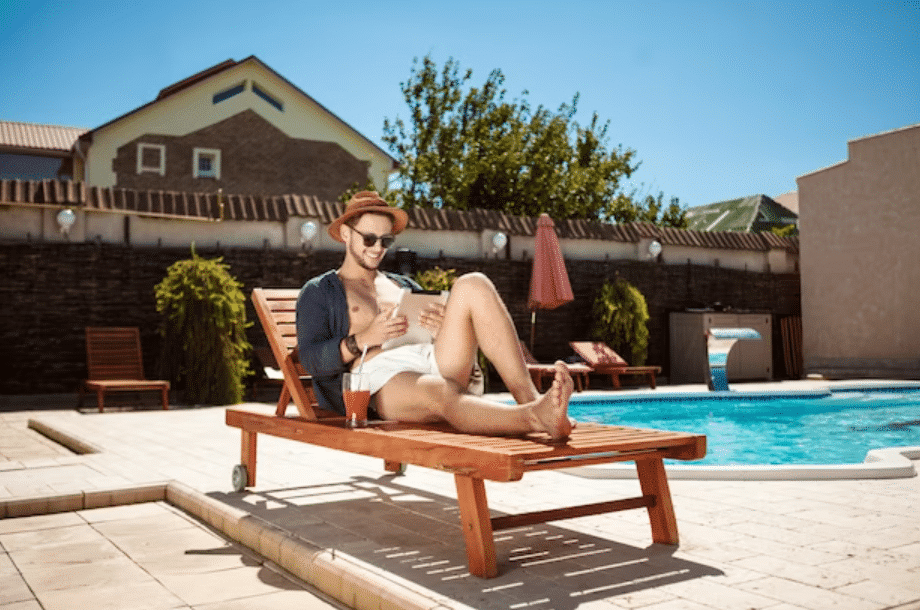 What is Airbnb, and how does it work?
As mentioned previously, the platform's purpose is to help travelers rent a place to stay anywhere in the world, depending on the number of people.
To enter, you have to go on to the website or the app, sign up as a host or guest and see the available places to stay.
Before booking a place to stay, you have to select the filters you want, such as the number of guests, the type of house/apartment, the price rate, location, and other things. Once you find the ideal place, you will have to ask for a reservation and wait for the host to approve it, so you can pay the rent and receive the instructions to get there.
(You may be interested in Best International Data SIM card for traveling abroad)
What types of properties can I find on Airbnb?
On Airbnb, you can find everything from rooms, cabins, tiny houses, mansions, beach houses, villas, condos, apartments, glamping, hotels, attached houses, bed and breakfasts, and guest houses.
When you enter the features in the search filters, you will be able to select if you want to get an entire accommodation, private rooms, hotel rooms, or shared rooms.
What are the experiences that Airbnb offers?
On the platform, you can also get the experience service, which are activities organized and offered by previously registered and authorized Airbnb users.
The experiences are intended to immerse tourists in cultural, sports, historical or recreational experiences at the place they decide to visit.
Some activities include a bike tour through the historic city center, all-inclusive tours to nearby towns, helicopter or paragliding flights, river or mountain adventures, guided hikes, excursions, nightclubbing circuits, walks with gastronomic tastings, and much more.
Is it accessible to stay in an Airbnb accommodation?
This depends on the length of time that you want to stay, the destination spot or city, and the type of accommodation you want. Why? Because you will find something that suits your needs, they are accessible, more comfortable, and cheaper if it comes to everyday food spending because by including a kitchen, you can prepare your food and save money.
But the downside is that it is not always what you see in the pictures, since some accommodations do not meet the expectations of the guest, and sometimes the basic cleaning standards are inadequate.
Staying in an Airbnb is accessible if your stay exceeds 4 weeks, since you'll get discounts on prices. Otherwise, you'll find higher prices in some cities.
Airbnb alternatives 2023
You may be wondering why you should look for Airbnb alternatives. The answer is simple, since it is one of the most popular platforms on the market, it is one of the most expensive, in other apps or websites you can find the same place for a much more reasonable price.
We are going to tell you below about some of the best alternatives for this 2023, so you can pick the one that best suits your needs and budget.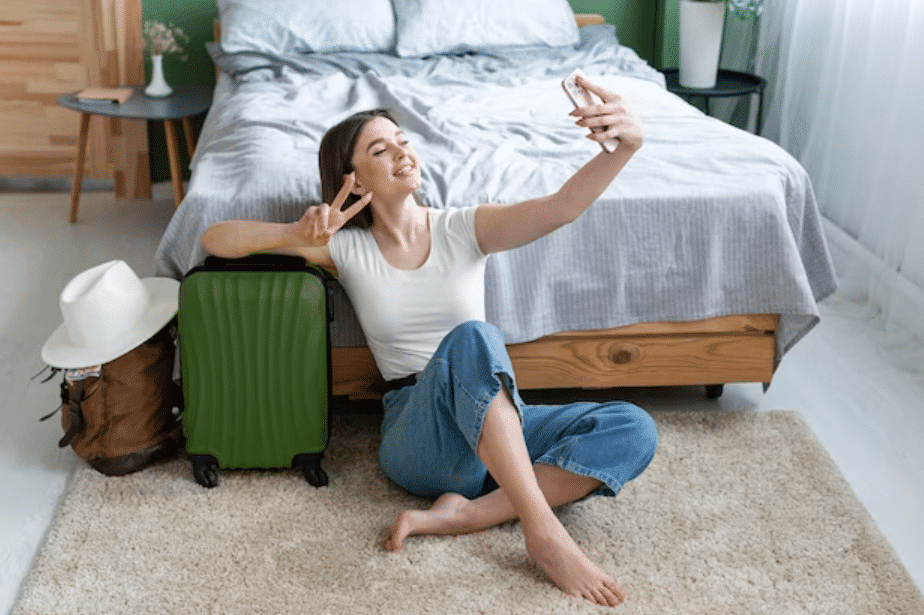 Booking.com
Booking is another of the best-known platforms worldwide, which is available as a website and as an app available for Android and iOS.
Its main function is to rent vacation spaces for short and long-term tourists, but they also offer experiences, activities, and flight reservations.
The best thing about this option is that Booking continually looks for a way to guarantee the best price for users, it has a wide diversity of accommodations and places to stay, it has several payment methods, it offers advantages such as the mile accrual, and it has flexible cancellation policies.
Homestay.com
This website stands out because it has family accommodations that offer the opportunity to stay in a shared house for very affordable prices.
Homestay is an excellent alternative for those people who travel on a strict budget, but who want to enjoy a familiar and friendly environment and at the same time, feel at home.
TripAdvisor Rentals
TripAdvisor Rentals is the website of the popular and well-known TripAdvisor, but in this case, it is dedicated to providing reservation service for vacation rentals in more than 200 countries around the world.
This platform has many advantages, such as the fact that the platform is free, it offers planning tools for your trip, it has great reviews, and you can even see photos not only of the establishments and services but also of the users.
Flip key
Flip Key is owned by the great company TripAdvisor. In its App and website, you will have the opportunity to find the different accommodations available in more than 179 cities, so it is important to verify if the city you will visit is included in their list.
It is also important to note that Flip Key they are very concerned about the safety of its users, so you will be able to see very complete information on both the accommodations and the hosts, to provide greater reliability.
Glamping Hub
Glamping Hub is a booking platform that offers sustainable accommodation for tourists and a connection with nature. Something that may be a very new, natural, and unalike experience.
Glamping is the new way of camping, but much more luxurious and comfortable, since you will enjoy amenities similar to those of a hotel room, but in the middle of nature.
This platform has glamping available in more than 110 countries around the world, located in remote areas, national parks, mountains, oceans, deserts, lakes, and more.
TrustedHousesitters
Do you want to travel the world and get almost free accommodation just for taking care of adorable pets? Then, Trusted Housesitters is the ideal website for you. The purpose of this platform is to connect people who must travel for vacations or work with caregivers or nannies who can take care of their homes and their pets while they are away.
To start using this platform, you will have to sign up. Then, you will need to create a profile with your cover letter, information, and relevant details of your personality, since depending on the profile, you will have a better chance of being chosen by the host.
Some of the greatest advantages of this modality are that you will have almost free accommodation (it is necessary to pay a membership to register on the web), you will stay in incredible and beautiful places, you will live like a local, and you will receive the love of sweet pets.
Vrbo
Finally, we are going to tell you about Vrbo, a recent platform, that has been very successful in the vacation rental sector. On its platform, travelers can make reservations for houses, apartments, or villages in 190 countries.
The prices vary depending on the cost of the reservation, but unlike the other platforms, it also offers the option of buying travel insurance. However, it is essential that before purchasing the service, you verify the coverage.
What is the best alternative to Airbnb for this vacation?
We can tell you that the best alternative will be the one that best suits your needs and budget. But we recommend you Booking.com because of its wide variety of accommodations and the special discounts on reservations it offers.
Nonetheless, if you want to stay in a family environment for a low cost of rent, there is no doubt that the best option is Homestay.com.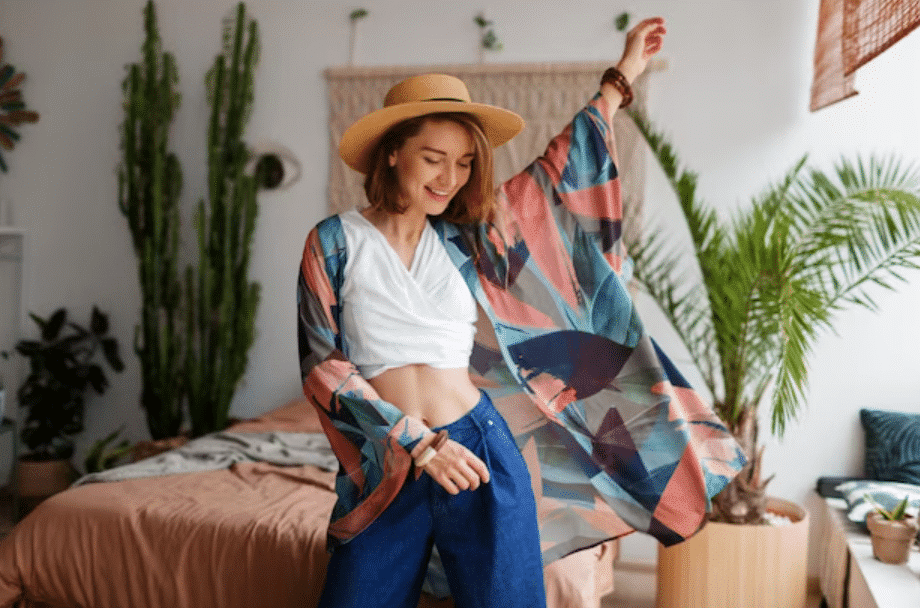 What should I take into account when choosing a vacation rental?
You will have to plan a budget since this will let you expand or reduce the options on the apps or web platforms. Also, we recommend you think about the location of the place you are going to rent and explore the surroundings on a virtual map, to find out what attractions are near the accommodation.
It is also important that you can review the ratings and user opinion of the accommodation since it is very important to know the experiences of previous renters. Consult all the doubts you have, and always communicate with the owner through the virtual platform, so you can protect your data and security.
Frequent questions about Airbnb and the alternatives for 2023
What does Airbnb charge?
The renting and the service rate. The service rate is calculated depending on the total of the reservation, and depending on the type of accommodation, you will have to pay for the House Cleaning service.
What are the advantages and disadvantages of Airbnb?
Some of its advantages are the possibility of finding low-cost accommodation, the wide variety of places to stay, payment safety, and the review system.

The disadvantages are that they do not have luggage service, the arrival or departure times are not very flexible, the address is not always clear and many times the accommodation is not what you see in the pictures.
How to pay on the renting platforms or apps?
It will depend on the platform, but usually, they receive payments from Visa, MasterCard, Amex, JBC, debit cards, Apple Pay, Google Pay, PayPal, a bank account, and more.
What is better? A hotel or an Airbnb?
If you are going to stay for 7 or 15 days, you can stay at a hotel. But if you are planning to stay for a longer time, an Airbnb or any of its alternatives will be better.
How do I cancel a reservation?
You will have to enter your profile, look for your reservation, and select the option Cancel. After that, you will find the instructions on the website.